Niger Delta Alliance Accuses UNIBEN Of Human Rights Violation, Demands Suspended Students' Recall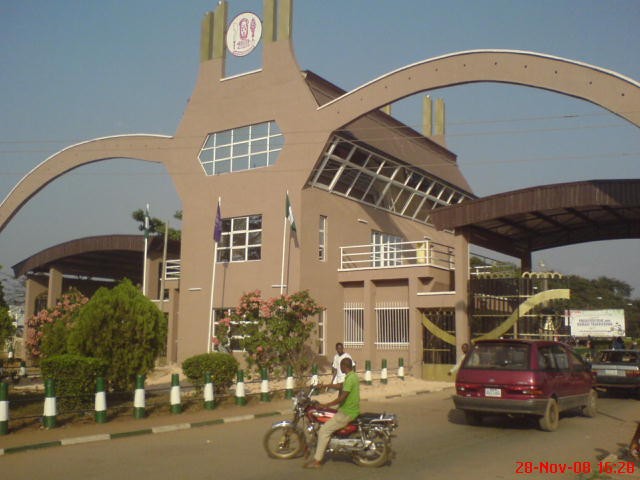 By Igbotako Nowinta, Alltimepost.com Nigeria Bureau Chief
A
uthorities of the University of Benin have been accused of "shamelessly" relapsing into the era of darkness and jackboots such that was prevalent during military dictatorship in Nigeria where some Deans of Students Affairs and Vice-chancellors turned themselves into reckless demented tyrants on the campuses!
The Niger Delta for Human Rights made the accusation in Benin City, Edo State during the week while calling on the Vice-Chancellor of the University, Prof. Faraday Orunmense, to without delay recall the students who were rusticated for allegedly leading a peaceful protest against school/hostel fees increase and other issues of concern at the Ivory Tower last year.
Those rusticated included, Student Union Government (SUG) President, Osamudiamen Ogbidi, Justus Aidenagnon, Innocent Momodu, Goodnews Ehiabhi and Patrick Majekodumi.
By University Senate's decision, two of the students would miss two academic sessions while others were rusticated for one academic session.
"We were greatly saddened when the news of the rusticated student leaders of the University of Benin (UNIBEN) reached the Niger Delta Alliance for Human Rights (NDAHR)."
The organization, in a statement released by its Publicity Secretary, Comrade Osato Iwinosa, said "it was most sad" that the University acted in that manner in an era of free speech and unfettered access to fundamental human rights such that the present democratic dispensation affords in the Federal Republic of Nigeria.
The rights group said UNIBEN authorities have thrown caution to the winds by descending heavily on elected students leaders of the institution because they championed the cause of the generality of the students.
"When did it become an offence within an ivory tower such as UNIBEN for students to speak their minds, react or seek to protest peacefully to an issue that touches them dearly: unwarranted and arbitrarily increment in the tuition fees/other sundry levies payable by the students?"
"NDAHR had expected the UNIBEN authorities to tow the avenue of decorum, commonsense, civility and maturity in handling conflict relating to students within the ivory towers instead of applying the hammer against the President of the Student Union Government (SUG) and four others."
Meanwhile, UNIBEN V.C., Prof. Orumwense's recent conditional offer to lift the suspension has been reportedly rebuffed by the student leaders.
Please, share report in all your social media networks.