Cattle Colony: PDP Challenges Gov Obaseki To Make Bold Statement …" Governor Obaseki, what is your position?"
By Alltimepost.com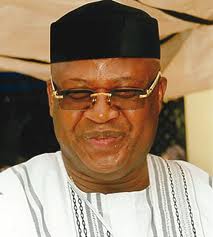 Edo State Chairman of the Peoples Democratic Party (PDP), Chief Dan Orbih has challenged the governor of Edo State, Mr. Godwin Obaseki and his ruling party to make a bold statement on cattle colonies as proposed by the Federal Government across the states.
Chief Orbih gave the charge in Igarra, the administrative headquarters of Akoko Edo Local Government Area, as it commenced its 7-day PDP Meet The People Tour 2018.
Chief Dan Osi Orbih also harped on the need for its members to register and encourage their children, friends and relatives who are of age to come out and register to vote. He told them to take advantage of the ongoing continuous voters' registration process ahead of the general elections.
Orbih sympathised with the people over the incessant attacks by the Fulani herdsmen, and described governor Obaseki as the "Exponent of cattle colony."
"Obaseki is the brain behind cattle colony." He accused Obaseki of trying to pass a grazing land law in Edo State but was stopped after the proposal recieved a very bad public angst and outcry.
He demanded to know what Obaseki's position is today on cattle colonies and herdsmen!
He added, "If it's not Lampese, it's Ojirami. Our women are raped and maimed by the cattle ravagers in our farms and the governor collects between four hundred to five hundred million as monthly security vote yet the state is unsecured. Our women can no longer go to their farms."
The PDP Chief, however commended the dexterity exhibited by the youths as they turned out enmasse in the apprehension of some fleeing armed herdsmen only a few days ago.
He appealed for patience and urged the people to continue to believe in the party as the party prepares to oust the ruling party.
Similarly, the Party's Governorship Candidate in the last election, Pastor Osagie Ize-Iyamu thanked the people for massively turning out to receive the party leaders.
He however appealed to all to eschew hate and sued for reconciliation, reorganization and rededication amongst members to achieve its objectives.