Breaking News: Libya Deportee Among 60 Armed Robbery, Kidnapping Suspects Paraded By Edo Police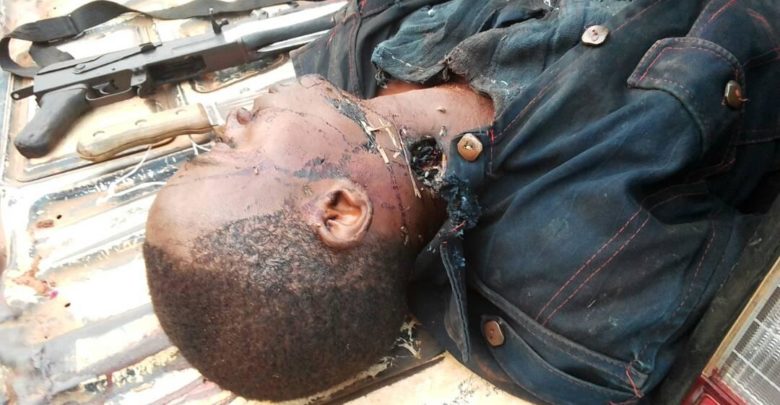 By Justy Oteri
I
n a major crime burst in Benin City on Friday, Edo State Police Command killed an armed robbery suspect, following exchange of gun fires, arrested and paraded over 60 armed robbery and Kidnapping suspects before a bewildered public .
Among the suspects paraded at the state Police Headquarters in Benin, was one Mr. Destiny Kelly, a Libya deportee who allegedly robbed a 97-year old woman in Benin City. According to Mrs. Ajibola Enahoro (victim's daughter) who spoke on behalf of her mother, Mrs. Emazagbonre Enahoro, it is hell to face robbers in action.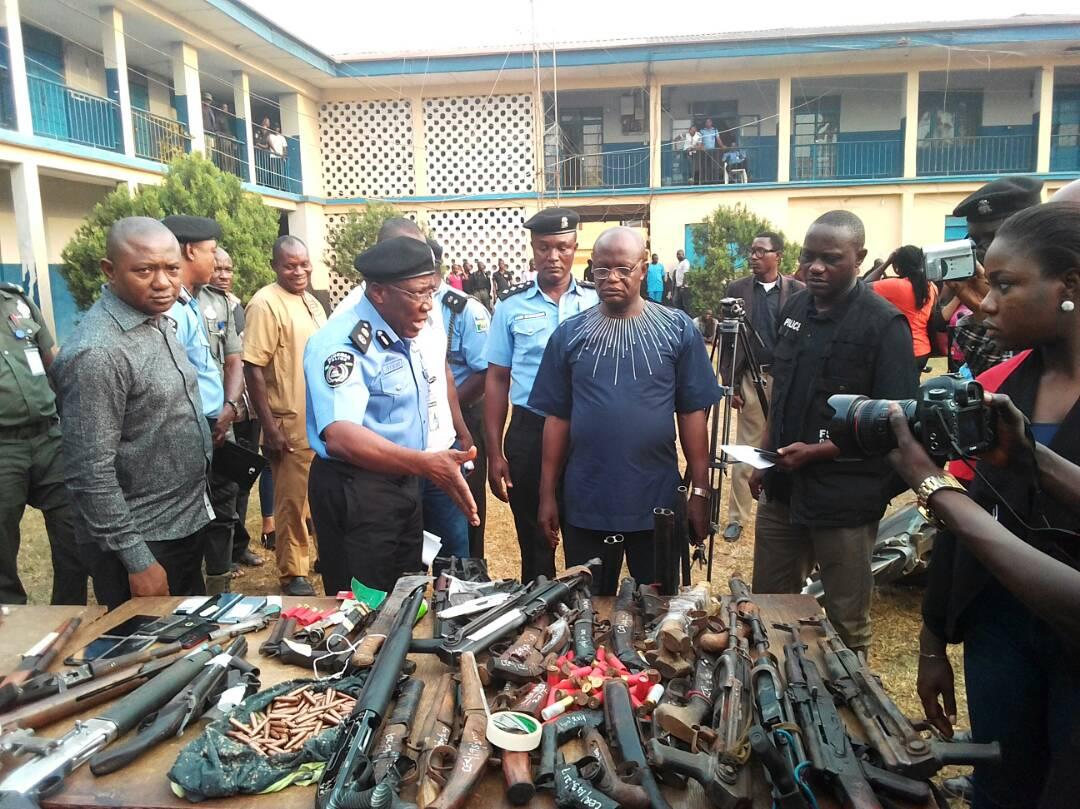 Several arms and ammunitions and many other types of weapons were recovered during the operation and were displayed by the Police when the suspects were being paraded.
Another suspect who specialized in kidnapping and armed robbery along Benin-Lagos Expressway and Auchi Road was gunned down during an exchange of gun fire with men of the Nigerian Police Force.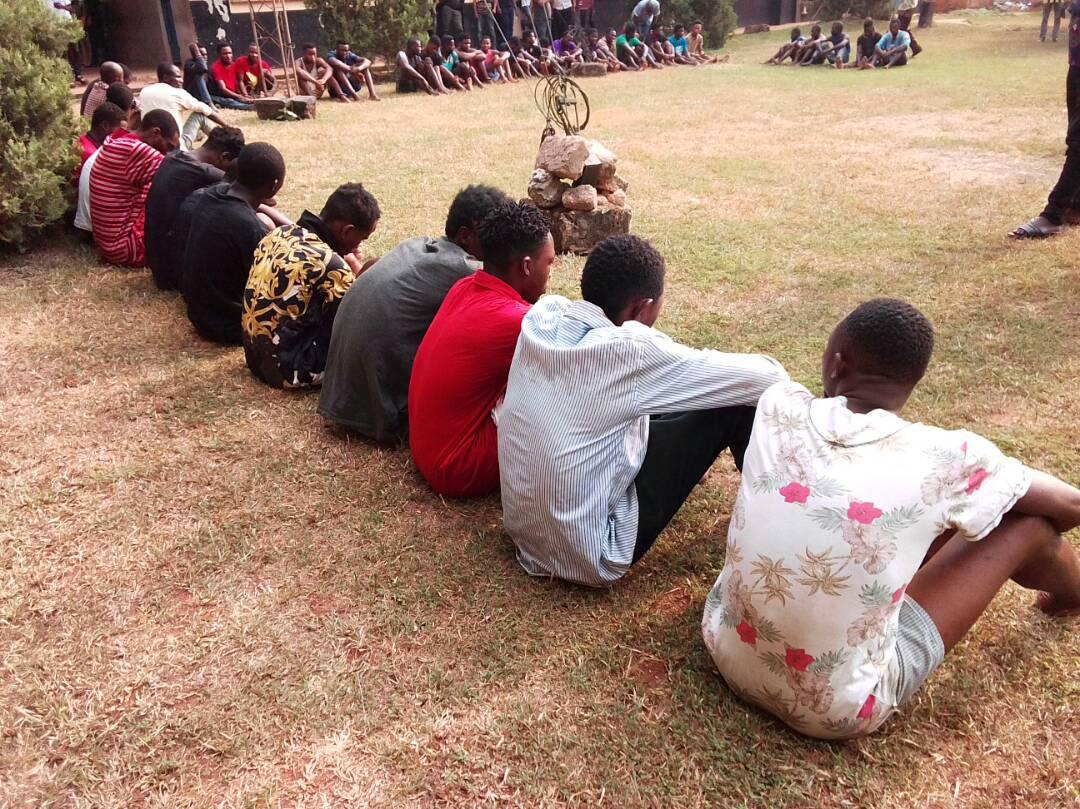 Newly deployed Edo State Police Commissioner, Mr. Johnson Babatunde Kokumo, said, while parading the suspects and their weapons that there shall be no safe haven for criminals, as according to him, it is no longer business as usual.
Kokumo said that all suspects would be charged to court as soon as investigations are concluded.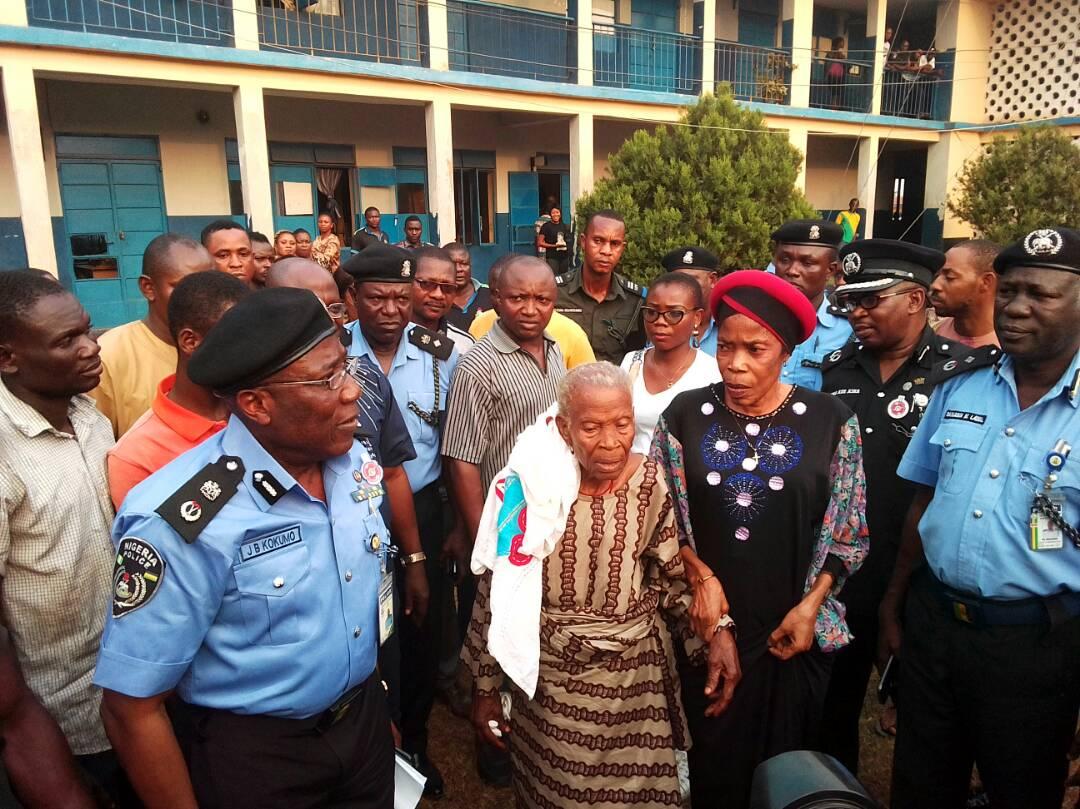 Meanwhile, a cross section of terrorized Residents of Benin City feel a sigh of relief and has commended the striking efforts of the new commissioner of Police, Mr. Johnson Babatunde Kokumo for his gallant intelligence that led to the arrest of the criminal elements in Edo State.