Corruption: Let Experts Manage Recovered Assets, Rights Group Tells Buhari
By Bob MajiriOghene Etemiku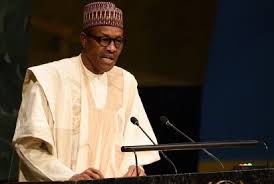 B
enin City, Nigeria – Seasoned practitioners who can turn recovered assets into value-added for Nigeria are needed for the management of recovered assets of the country, Africa Network for Environment and Economic Justice (ANEEJ) told President Mohammadu during the week.
Reverend David Ugolor, ANEEJ Executive Director made the assertions in Benin while hailing Buhari's inauguration of the Presidential Committee on Asset Recovery (PCAR), saying that it yields to the call by Nigerians for a comprehensive audit of all seized assets.
"To put the inauguration of the PCAR in its proper perspective, it is important to state that the management of assets needs the expertise of seasoned practitioners who can turn recovered assets into value-added for Nigeria.
"If professionally managed, recovered assets can yield trillions of naira to government to help with financing critical areas of the economy like power, transport and basic infrastructure," Ugolor said.
He said the inauguration of the PCAR was a bold step from Mr. President.
ANEEJ, he continued, "recognises this as great step which will hopefully strengthen institutional frameworks for Asset Recovery in Nigeria, help with the passage of the Proceeds of Crime Bill and become a permanent solution to the management of seized assets in Nigeria."
The inauguration of the PCAR comes on the heels of the Global Forum on Asset Recovery inaugural meeting which will hold in December in Washington, DC., United States of America.
It will focus on the asset recovery efforts of Nigeria, Ukraine Sri Lanka and Tunisia. Therefore, with CSOs coming together to help build an enduring asset recovery framework in Nigeria, the tone for the inauguration of the PCAR was set.