Illegally Acquired Choice Properties: Nigerian Govt Urged To Unmask Owners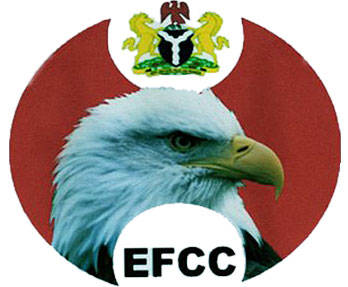 By Bob Majiri-Oghene Etemiku
Benin City, Nigeria – Investigation and unmasking of owners of Choice Properties, worth billions of naira dotting the nooks and crannies of Nigeria, especially prime areas as the nation's capital, Abuja must be intensified by the Federal Government, said right group, the Africa Network for Environment and Economic Justice (ANEEJ).
Program officer for ANEEJ property project, Mr. Erhisohwode Assurance made the call in Benin during the week on the heels of recent reports revealing the extent of alleged stolen public monies being laundered through properties.
He however commended Nigeria's anti-graft Agency, the Economic and Financial Crimes Commission (EFCC) for the rigorous work it has embarked upon in the investigation and review of ownership of such several choice properties.
Mr. Assurance referred to 'A Stolen Asset Recovery Report,' published by the World Bank and the UNODC in 2014 which said that most monies being used for the acquisition of land and the building of properties worldwide comes from proceeds of crime.
To this end therefore, he continue, the organization reiterates its call on the Federal government to tighten investigations related to property to use watertight evidence to bring such individuals who launder ill-gotten monies through property to justice.
"Several instances wherein ill-gotten wealth has been allegedly used to procure property abound. Past public servants are alleged to own mansions in Dubai put at a cost of N7.1 billion, and property dotting the nooks and crannies of the Federal Capital Territory, Abuja."
There is also a case involving former Chief of Staff who allegedly spent the sum of N1.4billion (One Billion, One Hundred Million Naira) allegedly stolen from the accounts of the Nigerian Air Force to purchase a mansion situated at No. 6, Ogun River Street, Off Danube Street, Maitama, Abuja.
For lack of thorough investigations, these properties have not been seized and confiscated. The Court of Appeal sitting in Abuja has only just asked for the freezing of humongous sums of $5.9m and N2, 421,953,522.78, belonging to public servants and their spouses to the Federal Government.
"It is in the light of these overwhelming scenarios that we recommend that the Federal government exploit the fullest benefit of our anti-money laundry laws, together with recent treaties Nigeria has just signed to wrest these property from those who have used stolen wealth to procure same."
Several of those properties, he said can be converted to public use, especially for the development of critical areas of our economy – Education, ICT, Agricultural and the Health sectors.
"ANEEJ is pleased that the Chief Justice of Nigeria, Walter Onnoghen, recently announced the creation of special courts for hearing and quick determination of cases related to money laundering and allied financial and corruption cases," Erhisohwode noted.