Edo Govt Embarks On Immunization, Rewards LGAs With N10m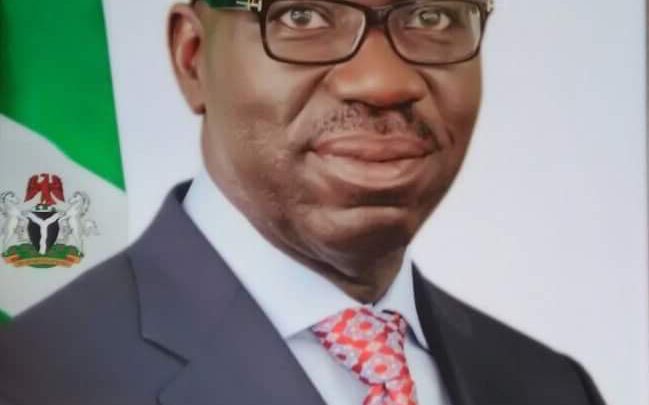 Governor Godwin Obaseki, on Wednesday, flagged off the 2017 routine immunization intensification project in Egor Local Government Area of the state.
As an expression of his administration's high premium on the immunization project, Obaseki rewarded three local government areas with N10million, for their extensive coverage of people during the immunization program from January to September this year.
He declared that the cash award would be given yearly to encourage local government councils to take the immunization program to every doorstep in all the local governments of the state, and assured that more vehicles would be provided to improve surveillance of immunization activities.
"This is the third immunization program that I am flagging off as the governor of Edo State and we want all children under ages 0-5 years in the state to be immunized against deadly diseases such as Polio. We want health workers to go out and immunize children across the various local government councils in the state. The need for mothers to immunize their children should always top the agenda during social gatherings," Obaseki said.
Akoko Edo Local Government Area was given N5 million for clinching the first position with 85.5 percent immunization coverage.
Estako Central LGA was adjudged the second-best council and got N3 million while Esan Central was given N2 million for taking the third position.
In her remarks, the World Health Organization (WHO) Coordinator, Edo State, Mrs. Faith Ireye, commended the governor for initiating the yearly cash award to the best performing LGAs in routine immunization and said that it would spur every local council and health workers to put in their best during immunization program.
Ireye said that Edo State's routine immunization coverage has been adjudged best in the country, with no variation between its administrative data and the outcome of the National Converge Survey conducted in 2016.
"There is a huge reduction in vaccine-preventable disease rate in the state:  Edo had been able to achieve the measles elimination target of less than one measles case per 1, 000,000 population," she said.
The WHO coordinator added that the objective of the routine immunization intensification project was to improve the current immunization coverage of 72 percent by 20 percent and reduce the number of unimmunized children in the state of about (26, 968) by 30 percent.
The high point of the event was when the Edo governor, his wife, Mrs. Betsy Obaseki; the Deputy Governor, Hon. Philip Shaibu; his wife, Mrs. Maryam Shiabu; and Secretary to the Edo State Government, Mr. Osarodion Ogie, made phone calls urging mothers, who were yet to complete immunization schedules for their wards, to take advantage of the routine program to do so.
The governor also made other members of his cabinet including himself to adopt one LGA each to monitor the immunization coverage.