Prisons Controller Wants Public-Private Partnership In Reforming Inmates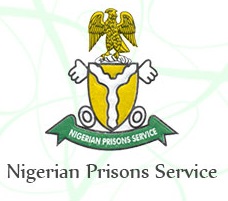 The Lagos State Command of the Nigerian Prisons Service, has appealed to Nigerians to assist the service with facilities that would aid the reformation of inmates. The command's Controller, Timothy Tinuoye, made the appeal when he spoke with an editorial team of the News Agency of Nigeria (NAN) that visited him Monday in Lagos.
He said the appeal became necessary because the government could not alone provide all that was required for the prisons to reform the inmates and reintegrate them fully into the society. According to him, the prisons as reformation centres needed the support of the public to ensure that the inmates are comfortable.
"We must begin to change our perception about the prisons in the country. "The public must begin to partner with the prison service in whatever little ways in bringing succour to the inmates as well as see them as part of the society. "The wrong perception by some sections of the public concerning the prisons and the inmates must be corrected for us to move forward as a nation.
"The thinking that nothing good comes out of the prisons has been one of such public perceptions that we all should strive to correct. "This is because apart from reformation, other interesting things take place there,'' he said. He said that government had done a lot to ensure that the inmates were given adequate attention in the areas of health, education and vocational training among others.
Tinuoye, however, added that there were still a lot to be done, especially in the area of provision of facilities to effectively cater for the inmates' needs. "Take for instance, the issue of congestion. We can do better if we get support from the public in providing enough facilities for the inmates.
"As it stands we have five prisons in Lagos Command alone and with about 6,700 inmates. "At the Ikoyi Prisons alone, we are supposed to cater for about 800 inmates as against the 2,000 we have currently. "This development alone is overstraining the facilities on ground and that is part of the reasons we are making the appeal,'' he said lamenting that health and environment impacts of prison congestion.
In education and socio-economic aspects, he acknowledged the contributions of faith-based and non-governmental organisations many of whom, he said, had contributed immensely financially, spiritually and morally.
"We take care of these persons with limited resources but we do not lose focus of an aspect of our primary mandate which is security,'' he said.
(Vanguard)