Shuaibu Amodu Was Hypertensive And Has Been On Medication – Source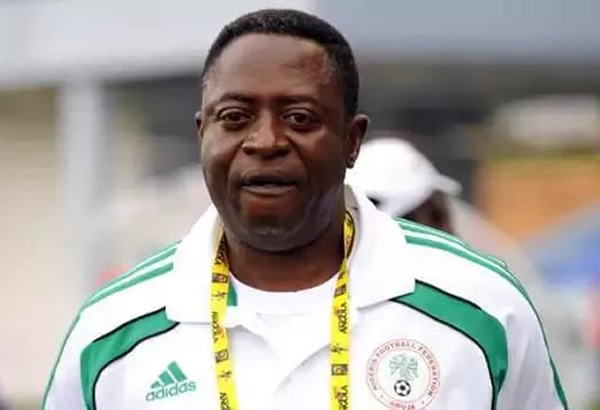 Tragedy has hit Nigeria football again as former Super Eagles coach Shuaibu Amodu died just days after another national team coach Stephen Keshi passed away.
The Nigeria Football Federation (NFF) announced Saturday that Amodu, 58, died after complaining of chest problems. On Wednesday, Keshi, 54, died suddenly in Benin City.
Amodu, four-time Super Eagles coach, died in his sleep in the Benin city.
Amodu, who qualified Nigeria to two World Cups, in 2002 and 2010, was to have replaced Sunday Oliseh, who quit as the country's coach in February, but he declined on health grounds.
Amodu Shaibu The top coach was recently appointed Nigeria technical director.
Senior football officials said, Amodu was hypertensive and had been on medication.
Keshi assisted Amodu when Nigeria qualified for the 2002 World Cup.
Amodu rose to prominence when he guided BCC Lions of Gboko to win the Africa Cup Winners Cup in 1991.
He was subsequently rewarded with leading the Super Eagles in 1994. He would take up this post at least three other times during which time he qualified the country to two World Cups.
But on both occasions he was not the man in charge at the final tournaments.
(Vanguqrd)